CBS Board of Trustees
Dr. Stacy Orloff: President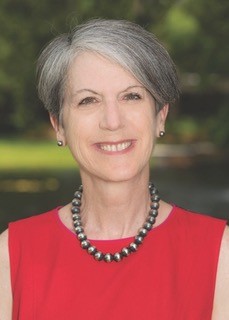 Stacy and her husband Bruce have been members of CBS since 1982. Bruce's parents joined CBS when they moved to Clearwater in 1973 so Stacy and Bruce feel a very long term commitment to CBS. This is Stacy's first time on the synagogue board, although she and Bruce previously served as Kadima and USY advisors. Stacy also served as chair of the youth education committee. Stacy was very active in USY in high school and participated in the USY Eastern European Pilgrimage trip before her senior year of high school. Both her sons went to the Pinellas County Jewish Day School from kindergarten through 8th grade, attended Ramah summer camp, and visited Israel. In her professional life Stacy is a Vice President at Empath Health, where in addition to her other responsibilities, she co-chairs the Toby Weinman Jewish Hospice Advisory Board and works on collaborations with the Pinellas & Pasco Jewish Federation.
Caren Evans: Immediate Past President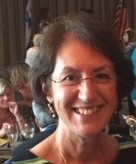 Caren has been on the CBS Board since 2010 in various roles, including President of CBS Sisterhood, as the CBS Board VP of Programming and VP of Membership. Caren joined CBS in 2007 and her husband Jeff joined in December 2013 after their marriage. Jeff is the Co-President for Brotherhood and they both participate on the Chesed Community.
Caren was in the President Elect role for a year leading up to her current role of Board President, which she assumed in April 2019. They live in Clearwater. Caren's children, Jennifer and Michael live in Clearwater and Wilton Manors. Jeff's children, Amelia and Montana, are living in Palm Harbor and St. Pete.
Steve Shepard: Treasurer
Steve and his wife, Barbara, moved to Clearwater in 2003 and have been members of CBS ever since. Steve has been on the Board of Trustees since 2012 and served as President of CBS from 2016 to 2019. Barbara is active with the CBS Sisterhood, having served as president and co-president. They have two adult children and one grandson.
Steve also serves on the boards of the Jewish Federation of Florida's Gulf Coast and the St. Petersburg College Foundation.
Diana Woodrow: Secretary
Diana and her husband, Col. Paul Woodrow (Ret), joined Congregation Beth Shalom when they moved to Clearwater in 2011. Since then, Diana has been an active participant in synagogue life and Sisterhood activities. She has served on the CBS Sisterhood Board as Member at Large, Recording secretary, and as Co-President, and was honored as Torah Fund Woman of Achievement by Sisterhood in February 2020. Diana began serving on the CBS Board of Trustees in 2020 first as the Sisterhood representative and now as the Recording Secretary. Prior to her retirement, she worked at the Panama Canal in various positions for 30 years culminating with her role during the last ten as an administrative executive with the Board of Directors of the Panama Canal. Diana grew up in the Panama Canal Zone and is fluent in Spanish. She enjoys volunteering, cooking, yoga and exercising, singing, reading, and spending time with family and friends. Diana and Paul have two adult daughters and two grandchildren, in South Carolina and Pennsylvania.
David Sobel: Vice President of Development
David is with Morgan Stanley in Clearwater. David has lived in Florida his whole life and attended Florida State University for his undergraduate studies, followed by Rollins College Crummer Graduate School of Business for his Master of Business Administration. David lives in Clearwater with his wife Amanda and 3 dogs. David also serves on the board of Jewish National Fund and participates in AIPAC events. David has been attending Beth Shalom since he was born and looks forward to carrying the Beth Shalom tradition into the future.
Vivian Kantrow: Vice President of Engagement
Vivian and her husband Richard recently moved from Connecticut to Oldsmar to be closer to their children and especially their grandson. They have always been actively involved in the Jewish community and have held a wide variety of leadership positions in many organizations. Most recently Vivian was the Director of Development for the Towers Foundation raising funds for low-income seniors in the greater New Haven area.
Since her move to Florida, she has been trained and works as a Certified Coach for Fit Minds empowering seniors to reach their greatest potential. Vivian also serves on the Jewish Community Advisory Council for Empath Health
They joined CBS in 2018 and have become active members. Richard serves on the Board of Directors of the CBS Brotherhood and Vivian joined the Board of Directors in 2019.
Wendy Lenett: Vice President of Membership
Wendy has been a CBS member since 1992, when she and son Michael, then 2 years old, joined. Since joining, Wendy has been an active participant in synagogue life. She has served on the CBS Sisterhood board both as Treasurer and President and has been on the CBS Board of Trustees in the role of VP of Membership since April 2017. Wendy works in the Technology department at Raymond James Financial, Inc., where she has been employed for 24 years. Wendy met her husband, Blake, at CBS and they married in 2000. They reside in Clearwater with their daughters, Rachel and Sarah. Wendy enjoys cooking and entertaining, reading, writing, and spending time with family.
Elisa Hirschfield: Vice President of Youth and Education
Elisa Hirschfield returned to the CBS board as a trustee after taking time off dedicated to her family before their boys left for college. She previously held the position of Education Vice President which she now has reentered. During that time she also performed many fundraising tasks. Meanwhile, Elisa volunteered at the kids schools in both the parent teacher associations and the Business Advisory Committee at Osceola Fundamental High School. Currently she is a member of the Pinellas 100 Women Who Care chapter that donates money quarterly to local non-profit organizations as well as a lifetime member of Hadassah. Professionally, Elisa is a computer engineer specializing in data analysis and process improvement. In her spare time she enjoys reading and working with her dog on Nose Work.
Alan Bomstein: Trustee
Alan and his wife Nancy have been members of Beth Shalom since 1974. He has served as President twice, and numerous stints on the Board. He and Nancy were honored by Israel Bonds with the Prime Minister's Award at their national event in 2011. They also received the Tree of Life Award from the Jewish National Fund in 2012. Also in 2012, the Center for Catholic Jewish Studies presented Alan & Nancy with the Eternal Light Award.
Alan is the founder and CEO of Creative Contractors, Inc., which was the construction contractor for the Sanctuary Building constructed in 1992. He is active on many community boards and has received numerous honors. In 2020, Alan was named a "Community Hero" by the Tampa Bay Lightning Foundation.
Michael Igel: Trustee

Mike and his family have been members of Beth Shalom since 1992. He has served multiple stints on the Board over the years. Beth Shalom has been, and will always be, a special home to Mike's family.
As the grandson of Holocaust survivors, Mike is passionate about Judaism and Jewish causes. He also serves as Board Chair of The Florida Holocaust Museum and the Florida Commissioner of Education's Holocaust Education Task Force. In his day job, Mike is the leader of the Health Care Group at law firm Johnson, Pope, Bokor, Ruppel & Burns, LLP. He and his wife Melanie live in St. Petersburg.
Dr. Michelle Nudell: Trustee
Michelle has been a member of CBS since 2010 when she moved back to the community with her family. Michelle has been an active member of the synagogue since that time. She has served on the CBS Membership committee as well as the strategic task force for Youth and Education. She is a member of the Sisterhood and joined the Board in 2017. As a mother of two young children, religious education and identity as well as Jewish community are strong values. Michelle grew up in Reno, NV and has been a strong Jewish leader as a young person through USY and Hillel. She has relocated a number of times for education but has chosen to put down roots in Clearwater to be closer to family. She is married, enjoys gardening and is a practicing local physician in addition to being an active member at CBS.
CBS Brotherhood Co-Presidents: Frank Rubin and Jeff Brown
Originally from Bucks County, Pennsylvania, Frank Rubin was in the Beauty Industry for over 35 years. Upon joining CBS in 2014, Frank and his wife Adrienne volunteered for both Brotherhood and Sisterhood, as well as the CBS Security team. Frank has been on the Brotherhood board for 4 years. Frank and Adrienne have two children and one granddaughter.
CBS Sisterhood: Eileen Barberi
Eileen and her husband Steve moved to Safety Harbor in 2009. Eileen joined CBS the same year. Eileen is the Sisterhood representative to the CBS board and also sits on the Florida Region of the WLCJ board as Parliamentarian. Eileen was on the nominating committee for the current CBS board. She was also the Sisterhood representative for her former congregation in Pa. Steve and Eileen have one son who lives in Amsterdam, NL with his wife and daughter.
Tue, February 7 2023 16 Shevat 5783