CBS Board of Trustees
Caren Evans: President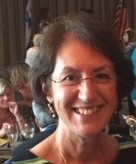 Caren has been on the CBS Board since 2010 in various roles, including President of CBS Sisterhood, as the CBS Board VP of Programming and VP of Membership. Caren joined CBS in 2007 and her husband Jeff joined in December 2013 after their marriage. Jeff is the Co-President for Brotherhood and they both participate on the Chesed Community.
Caren was in the President Elect role for a year leading up to her current role of Board President, which she assumed in April 2019. They live in Clearwater. Caren's children, Jennifer and Michael live in Clearwater and Wilton Manors. Jeff's children, Amelia and Montana, are living in Palm Harbor and St. Pete.
Steve Shepard: Immediate Past President
Steve and his wife, Barbara, moved to Clearwater in 2003 and have been members of CBS ever since. Steve has been on the Board of Trustees since 2012 and served as President of CBS from 2016 to 2019. Barbara is active with the CBS Sisterhood, having served as president and co-president. They have two adult children and one grandson.
Steve also serves on the boards of the Jewish Federation of Florida's Gulf Coast and the St. Petersburg College Foundation.
Randi Kraus: Treasurer
Randi moved to Florida from Cleveland in 1980 and joined CBS a few years later. She participated in a variety of Adult Education classes before joining the board. Randi helped create the art adorning the sanctuary. Randi is a CPA and specializes in providing accounting services to the affordable housing industry.
Jennifer Gozlan: Secretary
Jen has been a member of CBS since 2015, after relocating from NJ, and joined the CBS Board of Trustees in 2018. She is a native of Boston, a retired social worker and mother of two adult children, Abby and Nate.
Jen is a literacy volunteer for Bookworks and keeps busy with yoga, needlepoint and football. Along with her service to the board, Jen is involved with Sisterhood, cooking for Chesed and Mitzvah Day.
Blake Lenett: Vice President of Operations
Blake has been VP of Operations since 2013. He previously served as President of the CBS Men's Club and now serves as Vice President of the Federation of Jewish Men's Clubs (FJMC) Florida Region. Blake joined CBS in 1996 as the Kadima Youth Advisor. He met his wife, Wendy, at CBS and they were married in 2000 in Trumbull, CT. They currently live in Clearwater with their two daughters, Rachel and Sarah who attend the CBS religious school. Blake enjoys playing guitar in the CBS band and providing audio/visual assistance. Blake is a Staff Project Engineer at Honeywell and has been working in the Aerospace industry for 34 years.
Terri Tankel: Vice President of Finance
Terri has been serving on the board of trustees since 2015. She has chaired the annual Purim Gala and she's especially proud of launching the beautiful brick pathway at the entrance to the sanctuary. Terri and her husband Bob have been members of Beth Shalom since 1986, when they moved to Dunedin from south Florida. Their three children, Scott, Judith and Aaron, attended the Kent Jewish Community Center and the Pinellas County Jewish Day School and now all three are attorneys just like their dad! As an "air force brat," Terri moved around the country many times, but considers Florida home. She was a Registered Dietitian, but for the past twenty five years has worked part time in Bob's Dunedin law office.
Claire Stiglitz: Vice President of Programming
Claire has been a member of Congregation Beth Shalom since 1997. She has served on the Board of Trustees and been Chair of the Preschool Committee, Co-chair of the Purim Gala and the Silent Auction and served on numerous committees. She has been President of the Lylah Pinellas chapter of Hadassah and is currently the Fundraising vice president of that organization. She has been active in the community, serving on the Board of the Junior League of Clearwater-Dunedin and and the Jewish Federation of Pinellas/Pasco. Avery and Claire have 4 children and 5 grandchildren. She is retired from teaching in the Pinellas County Schools.
Kirsten Palmer: Vice President of Youth and Education
Kirsten and her husband Jay became members of CBS in 2014 and they have been active members of the community since that time. They have two young boys (Caleb -9 and Asher -6) who participate in the Ethel Honigman Religious School. Kirsten is also a member of the Sisterhood and the CBS Baal Korei Society. Kirsten and her family reside in Dunedin. She has been employed by PNC Bank for the last 12 years and is a Lead Systems Analyst. Kirsten enjoys running and the great outdoors.
Wendy Lenett: Vice President of Membership
Wendy has been a CBS member since 1992, when she and son Michael, then 2 years old, joined. Since joining, Wendy has been an active participant in synagogue life. She has served on the CBS Sisterhood board both as Treasurer and President and has been on the CBS Board of Trustees in the role of VP of Membership since April 2017. Wendy works in the Technology department at Raymond James Financial, Inc., where she has been employed for 24 years. Wendy met her husband, Blake, at CBS and they married in 2000. They reside in Clearwater with their daughters, Rachel and Sarah. Wendy enjoys cooking and entertaining, reading, writing, and spending time with family.
Alan Bomstein: Trustee
Alan and his wife Nancy have been members of Beth Shalom since 1974. He has served as President twice, and numerous stints on the Board. He and Nancy were honored by Israel Bonds with the Prime Minister's Award at their national event in 2011. They also received the Tree of Life Award from the Jewish National Fund in 2012. Also in 2012, the Center for Catholic Jewish Studies presented Alan & Nancy with the Eternal Light Award.
Alan is the founder and CEO of Creative Contractors, Inc., which was the construction contractor for the Sanctuary Building constructed in 1992. He is active on many community boards and has received numerous honors. In 2020, Alan was named a "Community Hero" by the Tampa Bay Lightning Foundation.
Elisa Hirschfield: Trustee
Roni Igel: Trustee
Dr. Michelle Nudell: Trustee
Michelle has been a member of CBS since 2010 when she moved back to the community with her family. Michelle has been an active member of the synagogue since that time. She has served on the CBS Membership committee as well as the strategic task force for Youth and Education. She is a member of the Sisterhood and joined the Board in 2017. As a mother of two young children, religious education and identity as well as Jewish community are strong values. Michelle grew up in Reno, NV and has been a strong Jewish leader as a young person through USY and Hillel. She has relocated a number of times for education but has chosen to put down roots in Clearwater to be closer to family. She is married, enjoys gardening and is a practicing local physician in addition to being an active member at CBS.
Dr. Stacy Orloff: Trustee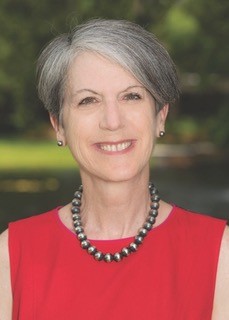 Stacy and her husband Bruce have been members of CBS since 1982. Bruce's parents joined CBS when they moved to Clearwater in 1973 so Stacy and Bruce feel a very long term commitment to CBS. This is Stacy's first time on the synagogue board, although she and Bruce previously served as Kadima and USY advisors. Stacy also served as chair of the youth education committee. Stacy was very active in USY in high school and participated in the USY Eastern European Pilgrimage trip before her senior year of high school. Both her sons went to the Pinellas County Jewish Day School from kindergarten through 8th grade, attended Ramah summer camp, and visited Israel. In her professional life Stacy is a Vice President at Empath Health, where in addition to her other responsibilities, she co-chairs the Toby Weinman Jewish Hospice Advisory Board and works on collaborations with the Pinellas & Pasco Jewish Federation.
David J. Sobel, Trustee
David is with Morgan Stanley in Clearwater. David has lived in Florida his whole life and attended Florida State University for his undergraduate studies, followed by Rollins College Crummer Graduate School of Business for his Master of Business Administration. David lives in Clearwater with his wife Amanda and 3 dogs. David also serves on the board of Jewish National Fund and participates in AIPAC events. David has been attending Beth Shalom since he was born and looks forward to carrying the Beth Shalom tradition into the future.
Charles Starr: Ritual Chair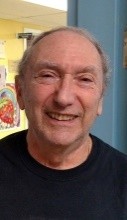 Charlie and his wife, Harriet z"l, joined CBS shortly after moving to Florida in 1991. After serving on several committees, he served as VP of Operations and then became Ritual Chair. Charlie has been our Gabbai for over twenty years and has been involved in many projects along the way. For many years, he has overseen kosher food preparation for events at CBS and in the community, and he joined the CBS Kitchen Mavens over three years ago. Charlie's daughter, Joellen, and her two children live with him in Clearwater and his son, Darren, and daughter-in-law, Aase Marit, live in Norway with their two.
Elian Bar Av: Security Chair
Internal auditor, farmer/kibbutznik, citizen-soldier, registered nurse and manager, Elian Bar-Av has lived in three countries. He grew up in both the Orthodox and Reform traditions and has been associated with CBS since 1974. Elian and his spouse of 46 years, Batya, have three children and nine grandchildren. He is a past VP of Education and currently chairs the CBS Security Committee.
Brotherhood Co-Presidents
Fri, March 5 2021 21 Adar 5781